About me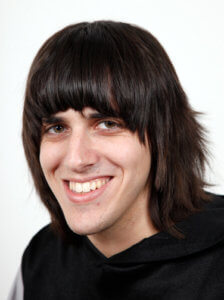 Hello. My real name is Marius Hartl. I have finished the masters degree at the University of applied sciences in Salzburg with focus on game development. Finally no academic crap anymore :). 
I am a passionate game programmer and prefer Unity3D as game engine due to its simplicity and fair pricing model since it does not eat percentages from your income. 
Now in 2019 I have my first entry level job as a game developer at Polycular where I also did an internship in 2016.
Also I am very spiritual minded which is visible in the Unity Assets I develop during my free time which create amazing geometry such as fractals, crystals and ornaments like in the slide show below. Also I am passionate about freedom because it is the most valuable resource in our current time. So I also research any topic about passive Income generation and how to get rid of the 40-hour hamster wheel.
More details about myself are revealed in my LinkedIn profile.