Relocation to Germany: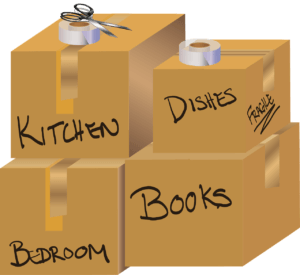 Unemployment had ended at 15.07.2020 as I got a really nice job in Germany. It is so sad that the economy for Software Developers is so terrible and underpaid in Austria. Just some little numbers: I wrote about 70 applications to companies in Austria and all got rejected. I wrote two applications to companies located in Germany and got an adequate software development position that fits my skills immediately (Unity3D, Game/AR/VR). However, I am sure that most rejections were influenced by the pandemic crisis. Still, what's really ironic is that when I got offers, I got multiple job offers in a very short period. So I had to choose between a company in Austria and the company in Germany.
Although I had a job offer in Salzburg, I have chosen the company in Germany because the work perfectly aligned with my skills and what I love to do. However, I had to leave Austria and relocate to Germany in 10 days. If you are alone, relocating in such a short amount of time is possible. I spent the first 3 days finding a flat. Then 3 days to visit a promising flat and rent it. Another 3 days are used for bureaucratic stuff which you have to do when relocating. And the last day is packing all your stuff and move to the new place.
First days in Germany:
The first days were strange after living with your parents since birth. The relocation came really unexpected and without proper planning. This clearly shows how quickly things can change. You never mention anything about relocating and nothing is sure unless you have a written working contract in your hand. Then the stones start rolling very quickly and you begin a whole new life in another country. When you move to a new location, you have to learn the surrounding, the bureaucratic stuff and you are completely alone. Luckily you learn very quickly when your survival and well-being depends on it. The only annoying parts are the bureaucratic things like taxes, legal documents and forms you have to fill in. All those parts still require personal visits to the government facility which is also restricted due to retarded viruses. However, after 4 weeks, the day-to-day life at the new location becomes more and more normal with the occasional calls to Austria. But in summary living in your own home for the first time is really great.
Now I know why teens are striving to leave the parents nest even with skyrocketing rents. No one is bothering you and you can do what you want. You have to do everything yourself and you learn how to manage it. I want the household to be as efficient and less time-consuming as possible. Like my fancy products which should run at the highest speed and performance as possible.